Anderson & Kreiger is proud to announce our 2021 class of summer associates. Marissa Grenon and Matthew Bowser joined A&K on June 1, 2021.  The firm has developed a robust program adapted to a hybrid work environment that will give our class of summer associates meaningful professional development opportunities within each of our practice areas.
Marissa Grenon, a Northeastern University School of Law 2L and Master of Environmental Management candidate at the Yale School of the Environment, is a member of the Northeastern Environmental Law Society and a Public Interest Law Scholar. She was also an Associate editor of the Northeastern University Law Review for the 2020-2021 term. Previously, Marissa interned at the U.S. Department of Justice, in the Environmental Enforcement Section of the Environment and Natural Resources Division; Boston Harbor Now; and the U.S. Environmental Protection Agency, Region 1 Office of Regional Counsel. Marissa enjoys hiking, kayaking, and gardening.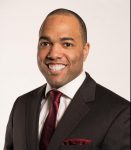 Matthew Bowser, a Boston College Law School 2L, is a member of the Black Law Students Association, Vice President of the Student Veterans Association, and co-President of the Criminal Law Society. Previously, Matthew served in the United States Army and interned at the United States Court of Appeals for the First Circuit and for Oxfam America.  Matthew enjoys basketball, rugby, hiking, and meditation.
Matthew Spencer, a 2021 graduate of Clemson University, was a member of the Clemson University Academic Hearing Board, Vice-Chair of the Health and Human Services Committee of the Clemson Student Senate, member of the American Criminal Justice Association, recipient of the National Academy of Future Scientist & Technologist Excellence Award and he served as an ACC Student Leadership Symposium delegate.
Anderson & Kreiger is delighted to have Marissa Grenon, Matthew Bowser, and Matthew Spencer as part of the team this summer.